General Contact
Address: KBFI, Rävala pst 10, 10143 Tallinn, Estonia
Phone: +372 645 4711
Fax: +372 644 0640
E-mail: martti.raidal (at) cern.ch
Location
We are located at the city centre, Rävala pst 10, 4th floor. The building is 15 minutes by taxi from the Tallinn airport, 5 minutes walk from the old town or 10 minutes by taxi (25 minutes walk) from the Tallinn port. We share the building with the academic library of Tallinn University.
Maps
The static map of the building Rävala pst 10.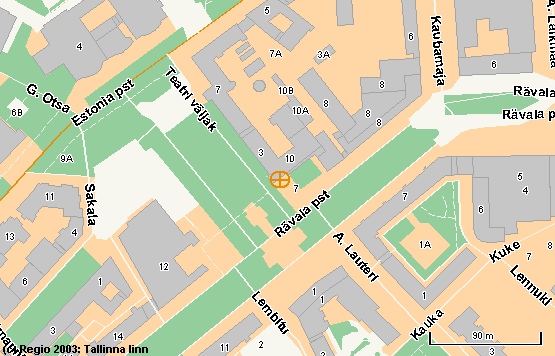 A summery picture of the entrance.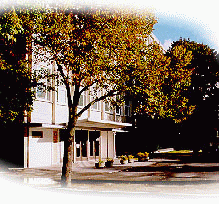 Hotels
In the past, our guests have stayed in these hotels:
They are all within a 10 minute walk of KBFI. You can see all hotels within a 10 minute walk on Google Maps.